ABOUT JUDE BENHALIM
Founded in 2011, Jude Benhalim is a high-quality jewelry brand that caters to the fierce yet feminine, classic yet daring, edgy yet elegant woman. Founder and designer, Jude Benhalim, finds inspiration in geometric shapes and architectural constructions, and brings these ideas to life through a fusion of materials and concepts that bring a mix of tradition and modernity. She combines metals 925 sterling silver and gold-plated brass with colorful, custom-made resin stones and fluid calligraphy to create a striking blend of old and new. With each collection, the young designer behind her namesake brand keeps in mind the journey of a modern woman through various experiences. The woman, who serves as the designer's muse, evolves and grows throughout her journey, pushing her limits to reveal her inner beauty and strength, allowing Jude Benhalim's collections to do the same in tandem. As the woman's spirit develops and her story unfolds, as do Jude Benhalim's. Whether it is a large cuff, stackable rings, delicate chokers, or a statement necklace, Jude Benhalim's pieces never lose sight of the woman whose journey lies at the heart of the brand. Each piece has a unique story and is inspired by the fearless female spirit whose story is reflected in each collection. While Jude Benhalim is set to grow on a global scale, the brand never loses sight of its Egyptian roots. Supporting Egyptian art and craftsmanship is a core value that Jude goes by - remaining committed to supporting Egyptian labor particularly women breadwinners as the brand continues to grow.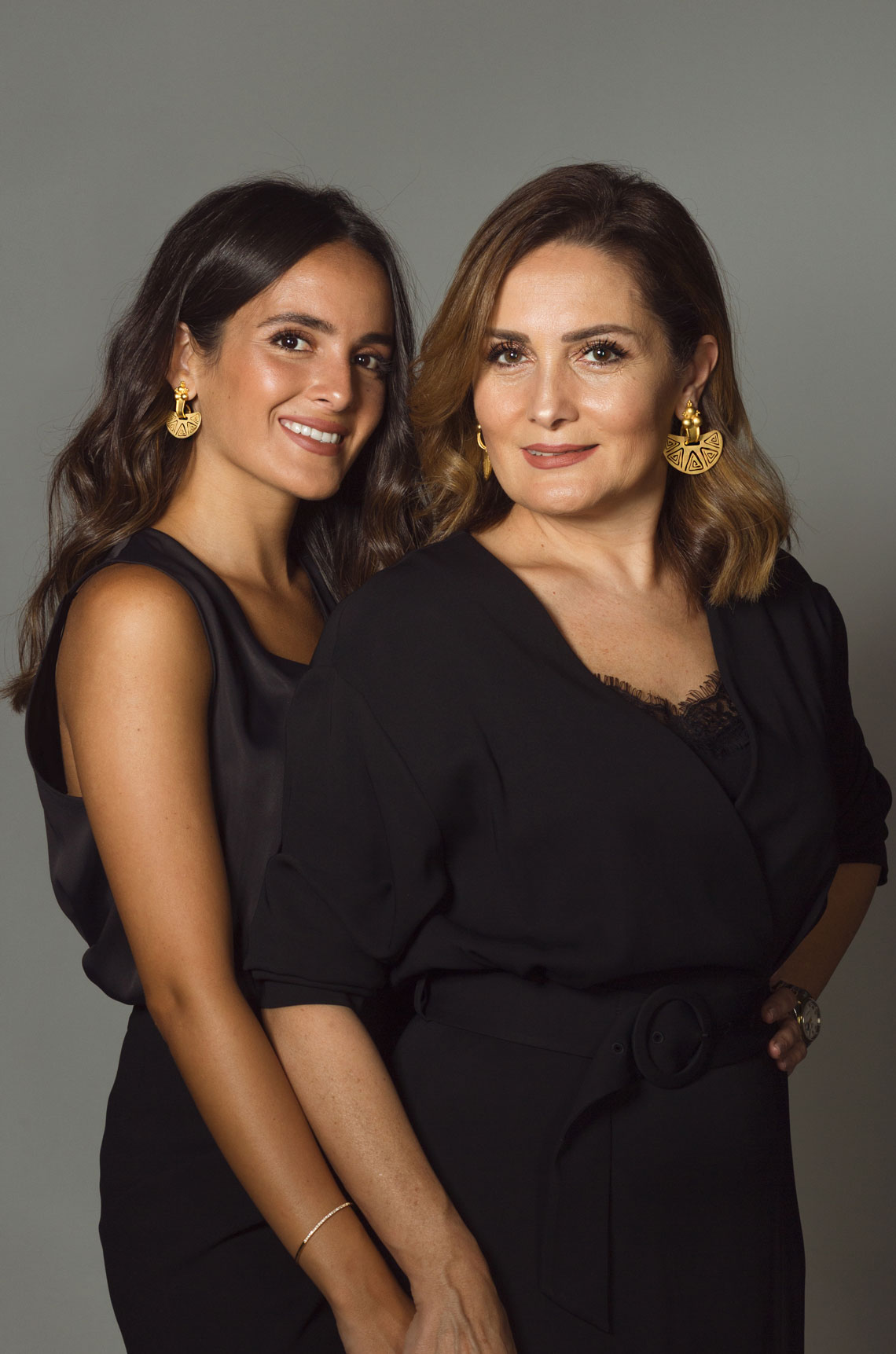 Meet the founders
Jude Benhalim is a young, Cairo-based jewelry designer who founded her namesake brand when she was just 17 years old. All it took was one creative design project in high school and Jude jumped into the design world head first with her mother and partner, Rana Alazm. Having lived her entire life in Egypt, Jude who later graduated from the American university in Cairo with a Film degree grew up in the ideal environment for pursuing design. She draws upon her family's unique roots and her vibrant surroundings to create intricately handcrafted pieces with a modern female spirit in mind, empowering women to powerfully embrace and express their individuality with bold, yet flattering, pieces. Jude is constantly on the lookout for new ideas to bring to her designs, and is inspired by the women who wear her cutting-edge designs as much as the women who fill her life. She understands the unique balance between tradition and modernity, boldness and femininity. With these nuances in mind, Jude honors women and the intricacy of a woman's spirit in each carefully crafted design for her brainchild.
CRAFTSMANSHIP
All Jude Benhalim jewelry is designed, assembled and hand-finished in our Cairo studio using only the finest 925 silver and gold plated brass as well as custom-made Resin stones. Our team of local artisans are specialized in hand-piercing, stone setting and Resin shaping. Each Resin stone is crafted and dyed by hand. Simple in form, with intricate details, Jude Benhalim continues to explore new techniques in design through dedication to craftsmanship and artistic creativity.