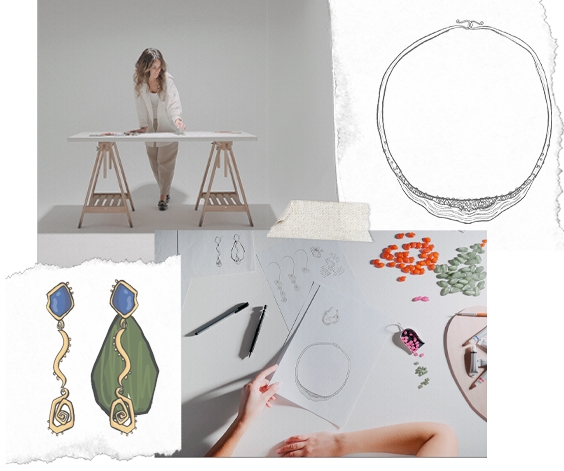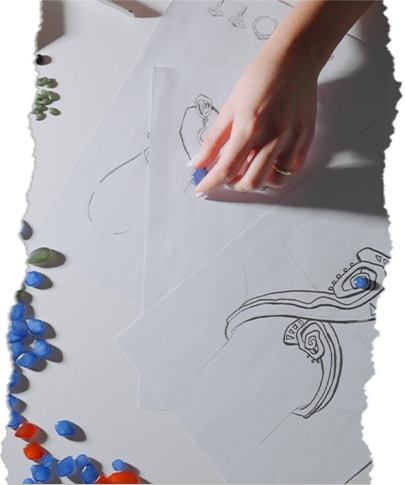 THE BRAND
ABOUT THE BRAND
Founded in 2011, Jude Benhalim is a fashion jewelry brand that transcends East and West, catering to the fierce yet feminine, traditional and modern, delicate and powerful. Jude Benhalim's designs straddle architectural styles, abstract shapes and striking patterns, and brings these ideas to life through a fusion of materials and concepts. The brand is based on the conviction that art and sustainability can live harmoniously. Jude Benhalim Jewelry is accustomed to recycling and reusing, to make sure all unused materials don't go to waste.
Jude Benhalim's attention to intricate details and quality have led to the creation of modern yet timeless pieces to be treasured beyond time. Functionality and longevity are essential elements of Jude Benhalim's Philosophy. Jude Benhalim is a trailblazer in the art of interchangeable jewelry that is not bound by one shape or form. While Jude Benhalim is set to grow on a global scale, the brand never loses sight of its local heritage. Supporting Egyptian art and craftsmanship is a core value that Jude goes by – remaining committed to supporting Egyptian labor particularly women breadwinners as the brand continues to grow.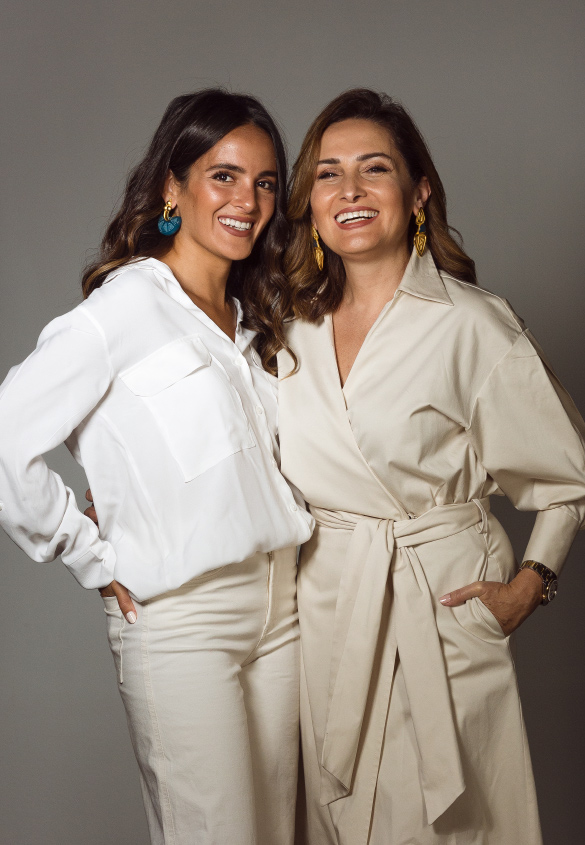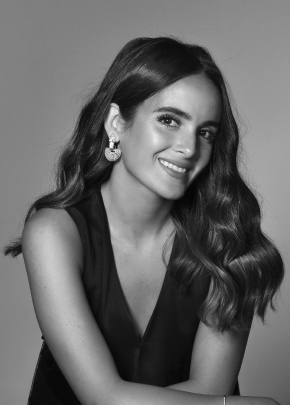 THE FOUNDERS
MEET THE FOUNDERS
Jude Benhalim is a young, Cairo-based jewelry designer who founded her namesake brand when she was just 17 years old. Jude draws her influence from her unique cultural heritage, upbringing in Egypt, and exposure to Avant-garde artistic concepts through her film degree at the American university in Cairo. Jude immersed herself in the jewelry world, alongside her mother- co-founder & CEO of Jude Benhalim – Rana Al-Azm. With Rana's intuitive leadership nature and Jude's abstract artistic thinking, both masterminds came together to turn their love for art, creation and expression into reality. Rana is the force behind the brand; her innate strategic character and love for art has helped push this Jewelry house to a whole other level.
Jude mindfully draws her inspiration from her surroundings; refined architecture, robust patterns, as well as bold colors, & translates these ideas into innovative and uniquely functional, timeless designs. Jude believes that jewelry shouldn't be confined by a specific trend or season. Her core objective is to empower women, sustain the art of craftsmanship and operate with integrity and environmental responsibility.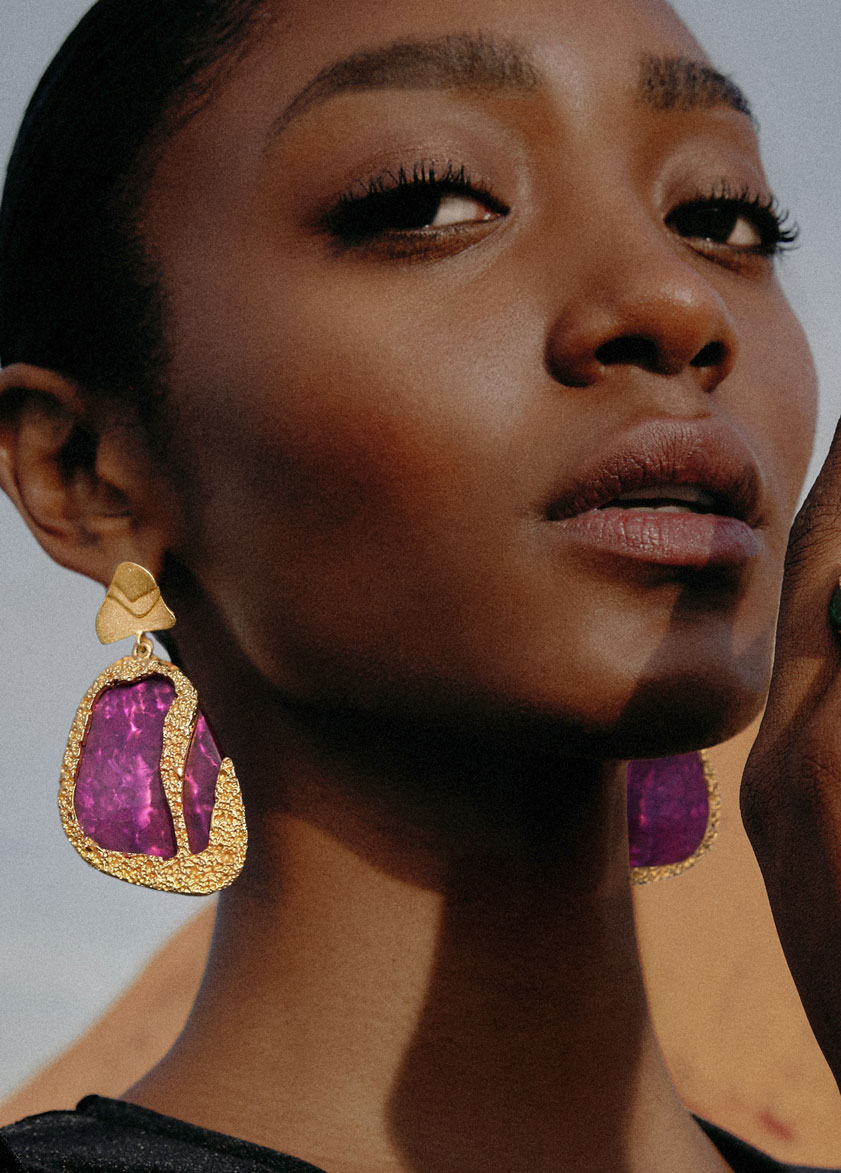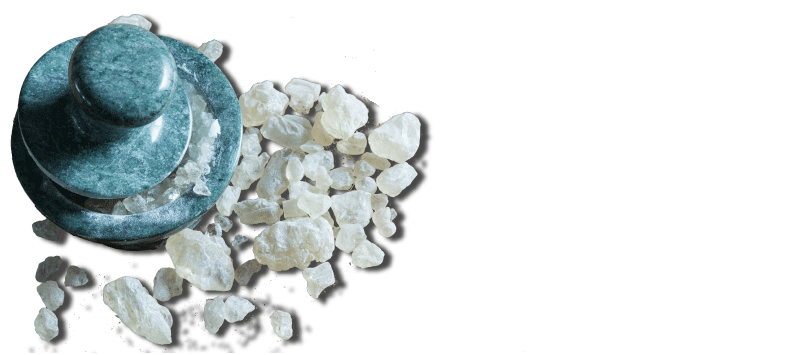 ABOUT
OUR RESPONSIBILITY
At Jude Benhalim, we understand our social responsibility towards the environment. We know it is our duty to rationalize the consumption of resources this planet has provided us with, in the midst of all the serious environmental challenges the Earth is facing.
We aim to operate responsibly, as well as cherish and respect our people and planet. All Jude Benhalim pieces are handcrafted with love using locally sourced materials and time-honored skills. We aim to support our talented local artisans and help them sustain a stable lifestyle.
All metals (sterling silver and brass) used are recycled to decrease resource depletion. We promote mindful consumption and multi-wear. We design jewelry that is functional and interchangeable, to suit every style and trend.
NEWSLETTER
Subscribe to get the latest updates