May 2021
JUDE BENHALIM X BADDARA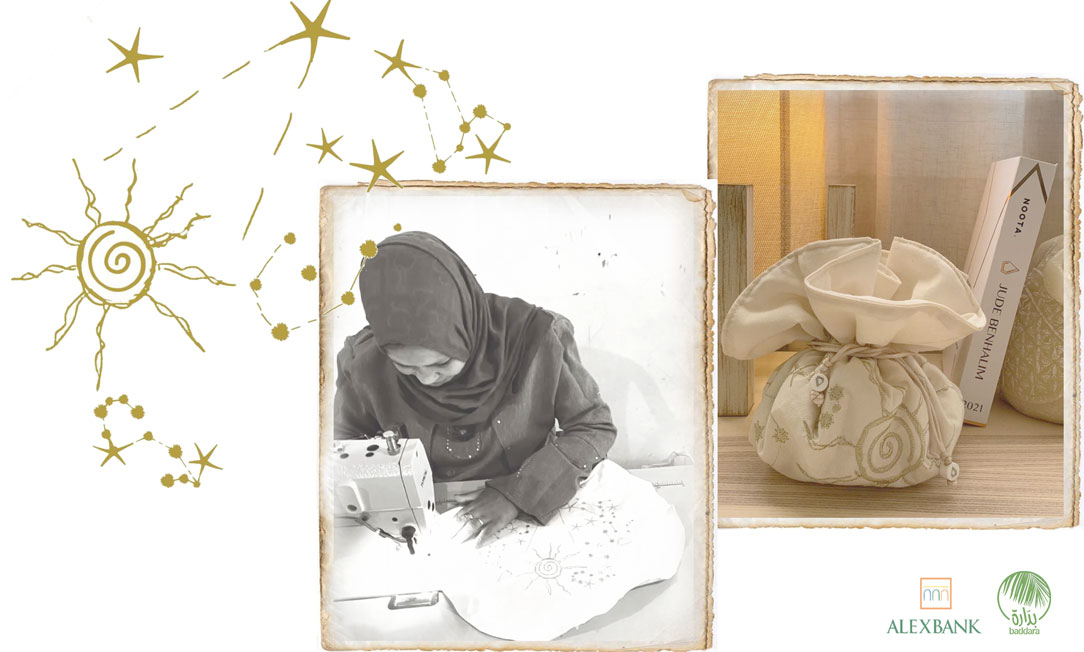 In light of women's day and Mother's day, Jude Benhalim sheds light on the importance of the pivotal roles that talented women and mothers play in enriching society while making ends meet. Jude Benhalim Jewelry has dedicated this month to celebrate and engage with the gifted women of Dahshour; while highlighting the importance of preserving the magic of craftsmanship and its authenticity.
Jude Benhalim Jewelry has teamed up with Baddara- A social enterprise consolidated with the aim of training women from the villages of Dahshour and Oasis and reviving the art of rural embroidery- to support the hardworking devoted craftswomen and mothers that are truly warriors.  The talented craftswomen offered their intricate skills by creating beautiful handmade jewelry travel-pouch embroidered in gold detailing to go along every purchase made at Jude Benhalim Jewelry during the month of March.
About Baddara: 
Baddara is a social enterprise consolidated with the aim of training women from the villages of Dahshour and revive the art of rural embroidery. Women of Oasis and Dahshour are the main engine for Badara's success story during the journey started by Abeer, founder of Baddara and is continuing to prosper by the many craftswomen today at Badara. Experiences in which women learn the origins and skills of design and production of handicrafts associated with palm wicker and embroideries, to complete a success story in the house of the hands of Dahshur women and oasis in the valley is a clear example of the will of Egyptian women and their development and empowerment in their societies in Egypt. The narrative of Baddara is infused with environmental consciousness, they use unexpected materials such as: agricultural waste from wicker, lemon palm, halfa plants and banana leaf waste as basic raw materials for modern products inspired by nature and heritage. Baddara's activities have benefitted over 250 women from the New Valley, Dahshour, Old Cairo and Aswan.
This collaboration is powered by "Ghalya|AlexBank. Ghalya is a platform for multiple initiatives that aim to empower women in the fields of Education, Employment, Economic Empowerment, and Health and Wellbeing. Ghalya is set to put ALEXBANK'S female employees as well as women across Egypt at the center of its sustainable growth and value creation cycle.