May 2021
OATH TO THE EARTH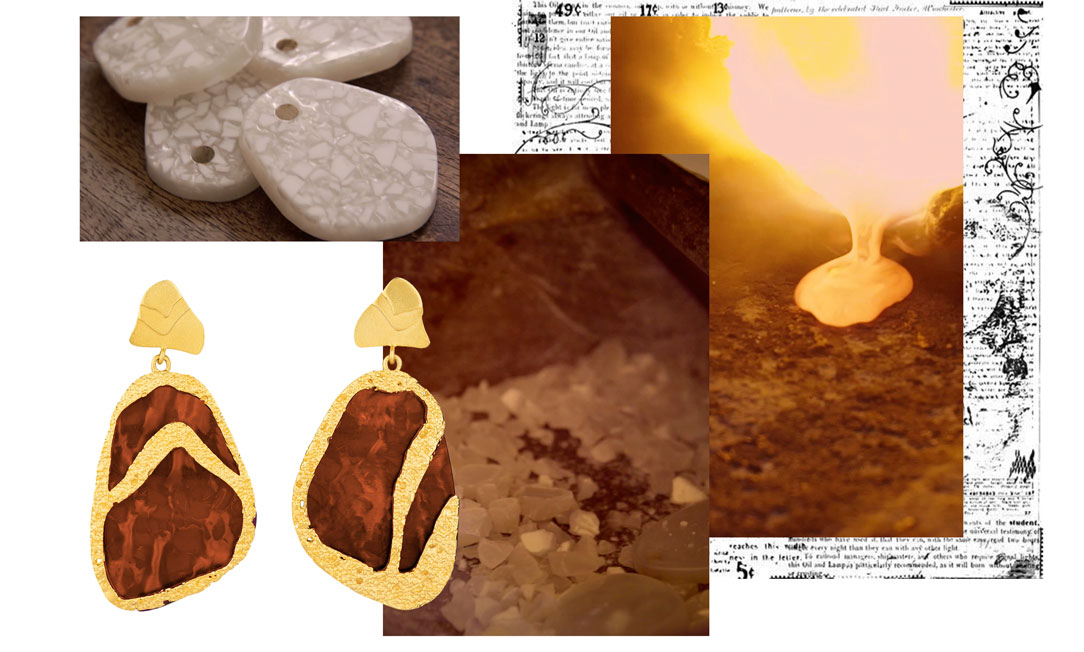 Eruption is a declaration of JUDE BENHALIM's commitment to sustainability: The zero-waste pieces are handmade using recycled crushed resin, sustainable metals (silver and gold-plated brass) — all by talented local craftsmen. "I've done a lot of reflecting during this tough year and part of that reflection has been an increased awareness of myself and my surroundings, and of my responsibilities towards the earth," says Jude.
With the introduction of 'Eruption' collection, JUDE BENHALIM is also taking an Eco-friendly approach with the production of resin. With a rising awareness of the detrimental impact caused by resin waste on the ecosystem, JUDE BENHALIM JEWELRY is committing to a more environmentally conscious and sustainable path. In this new collection Eruption, we are re-using and re-purposing our waste resin stones, to create new high-quality pieces that are not only aesthetically pleasing, but also environmentally friendly. To do so, we combined crushed left-over resin stones with new resin liquid, resulting in new 70% recycled stones and a zero-waste collection.
JUDE BENHALIM JEWELRY is built on the belief that beautiful jewelry is made with respect for all people and a responsibility to the earth from which our materials are created. We strive to affirm these values in all facets of our company and live with a commitment to continual improvement for our business and the jewelry industry.