Convertible Etruria Chain
Inspired by signature elements in the Etruria Collection this chain is INTERCHANGEABLE  in 5-WAYS . This gold-plated chain can be converted into: a long necklace, a short choker, an earring, a bracelet, and a sunglasses chain.
Materials
This handcrafted chain is made of brass, dipped in 18K gold with a matte finish. Featuring custom-made resin stones.
Product Care
All Jude Benhalim Jewelry is intricately crafted and assembled in our Cairo-based studio using the finest 925 sterling silver and brass dipped in 18k gold. Caring for your jewelry ensures that it will look great every time you wear it. Click here for tips on how to maintain the quality and beauty of your jewelry pieces.
Styling Tip
Match the color of the stones with your swimming suit by the beach for a monochromatic look!

INSTRUCTIONS

Earrings: Detach the locks below the moon-shaped stone to form the earrings. Replace the locks with huggy hoops then clip each end on each ear. The huggy hoops are provided externally with your chain.

Short Necklace: Detach the locks below the moon-shaped stones to remove the "earring" extension. Wrap the long chain around your neck and connect the lock after the second circle stone to dangle the other two stones down your chest.

Long Necklace: Connect both ends of the chain together for a long necklace.

Bracelet: Detach the extension that has all the stones (detach the lock after the last stone to do so), then wrap it around your hand for a bracelet. You can do the same with the other extension to stack 2 bracelets!
CONTINUE SHOPPING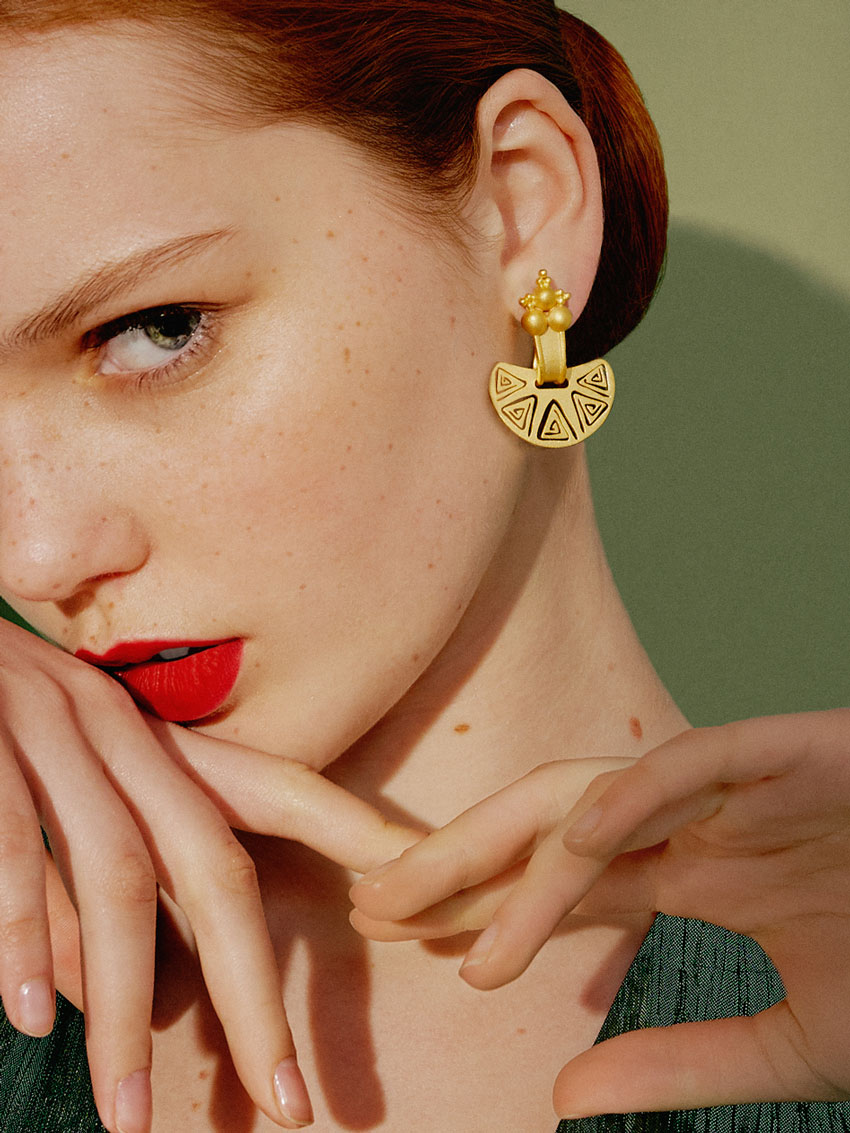 Only 2 left in stock
Quick Viewremove_red_eye