GLASSWING NECKLACE
925 sterling silver necklace featuring cutout detailing, custom-made resin stones and frontal circle-&-bar closure. The gloriously transparent wings that define the Glasswing butterfly create a luminous nature that is conveyed in the glistening Glasswing Necklace.
Materials
This handcrafted necklace are made of Sterling Silver, featuring cutout detailings and custom-made Resin stones. Weight: 33,5g Dimensions H:45cm W: 4cm
Product Care
All Jude Benhalim Jewelry is intricately crafted and assembled in our Cairo-based studio using the finest 925 sterling silver and brass dipped in 18k gold. Caring for your jewelry ensures that it will look great every time you wear it. Click here for tips on how to maintain the quality and beauty of your jewelry pieces.
Styling Tip
This necklace will fly you anywhere you want from day to night.
CONTINUE SHOPPING
Only 2 left in stock
Quick Viewremove_red_eye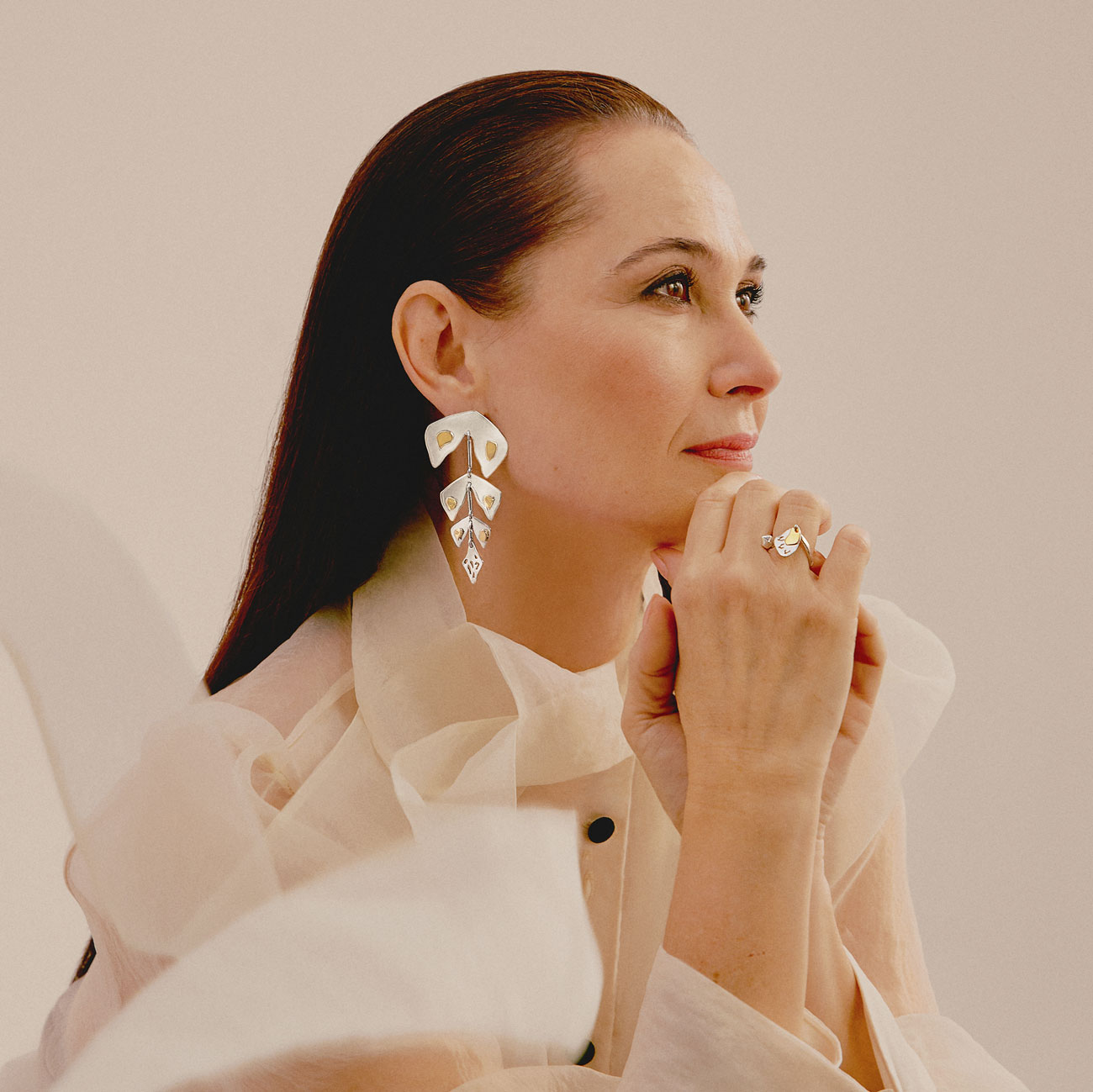 Only 1 left in stock
Quick Viewremove_red_eye